One of the exciting parts of teaching English abroad is being able to introduce our students to some unique elements of western culture. Halloween isn't traditionally celebrated in Taiwan (although it is becoming increaingly popular with the influence of western culture), but it's an opportunity for teachers to engage students in some fun, themed activities in ESL class. Check out the creative costumes by our ESL teachers this year!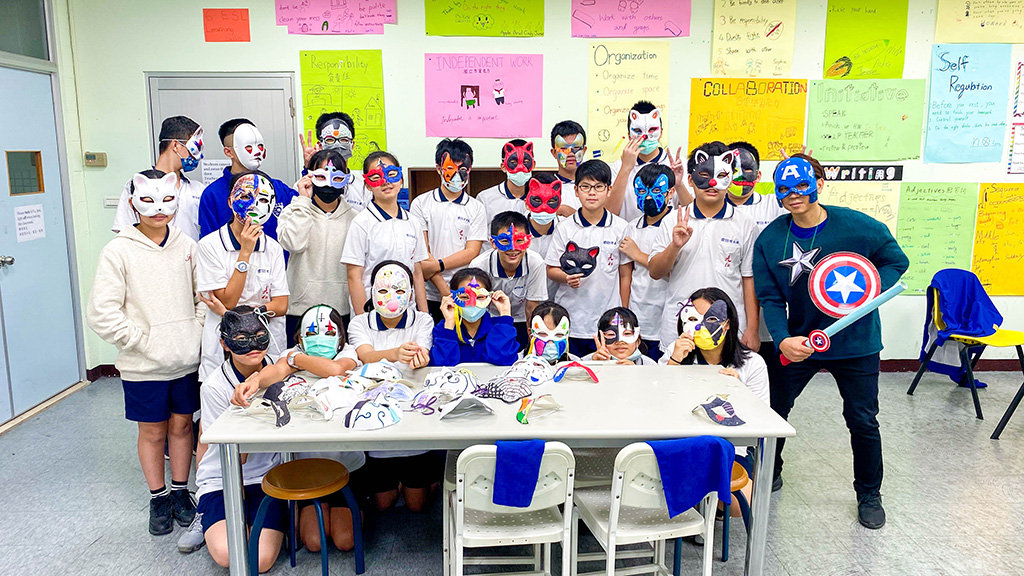 In the weeks leading up to Halloween, grade seven students made these fun and creative masks in their ESL art class, and then had a class discussion about identity, symbols, and the different masks we wear in our lives.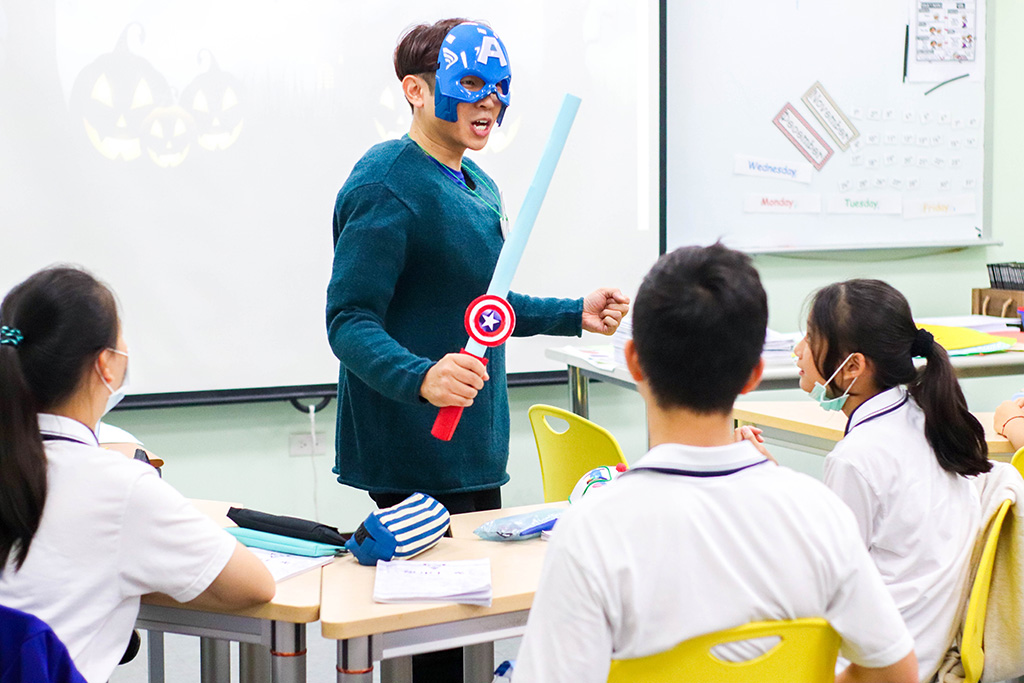 Students enjoyed the fun of seeing their teachers dressed up, and even getting into character during class.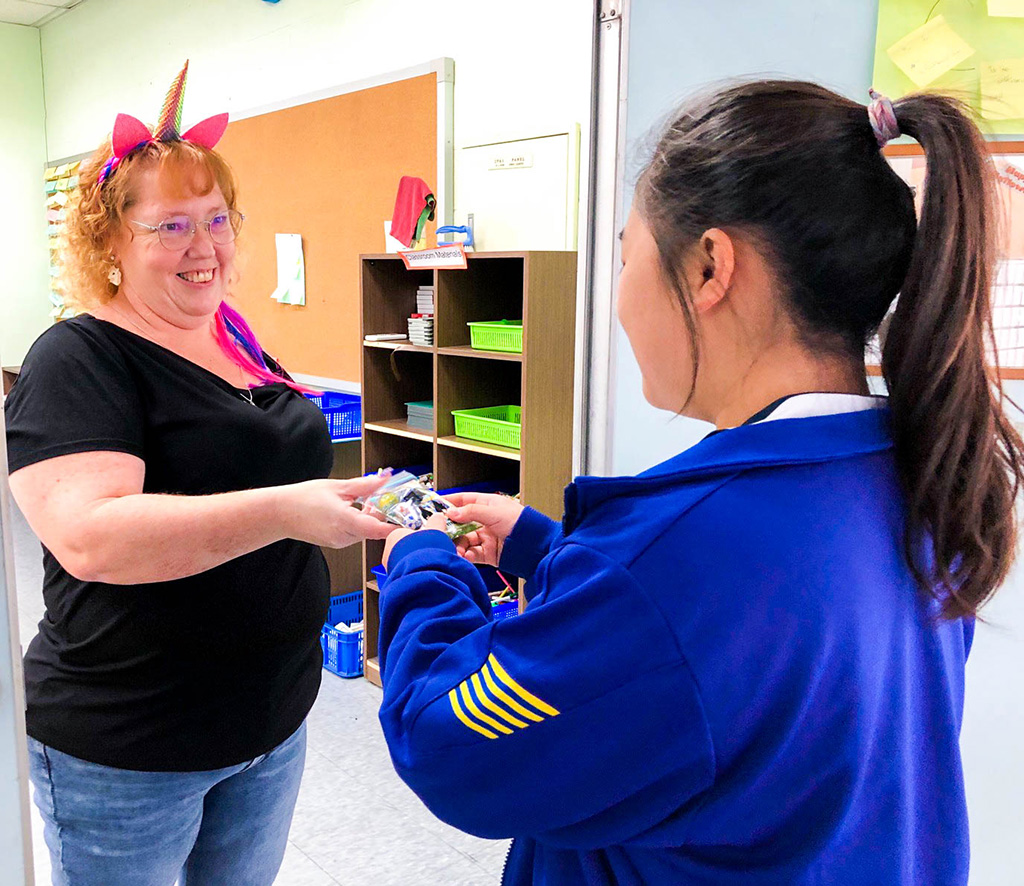 Many teachers gave out candy to their students, because what's Halloween without a good sugar fix?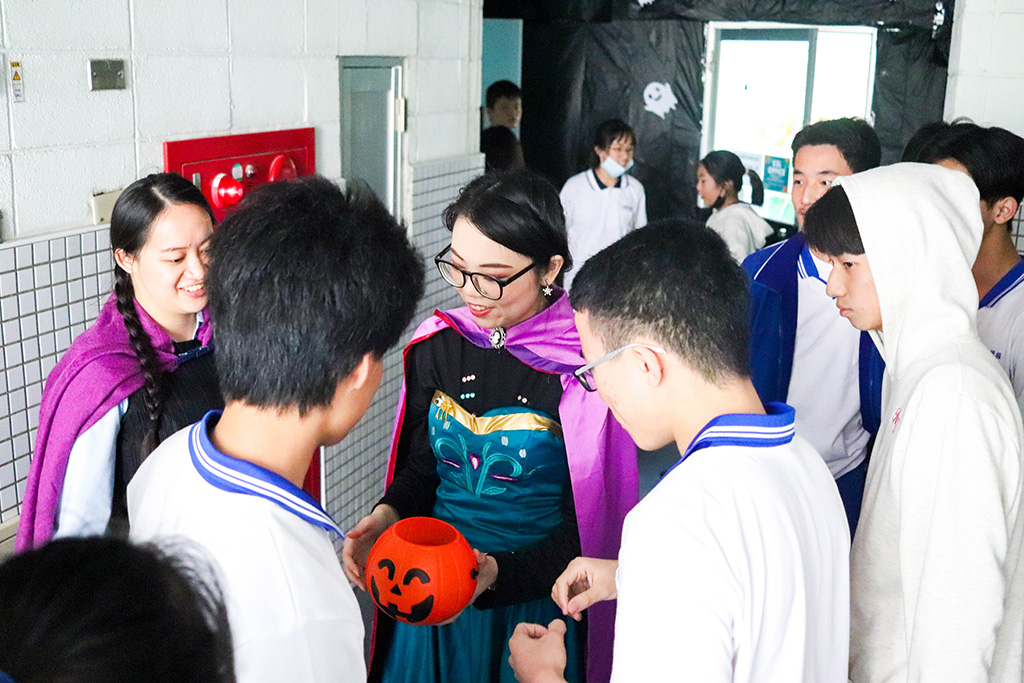 Students who have been in our ESL program for a few years knew exactly where to go to get Halloween candy from our team - see them flock to the ESL office!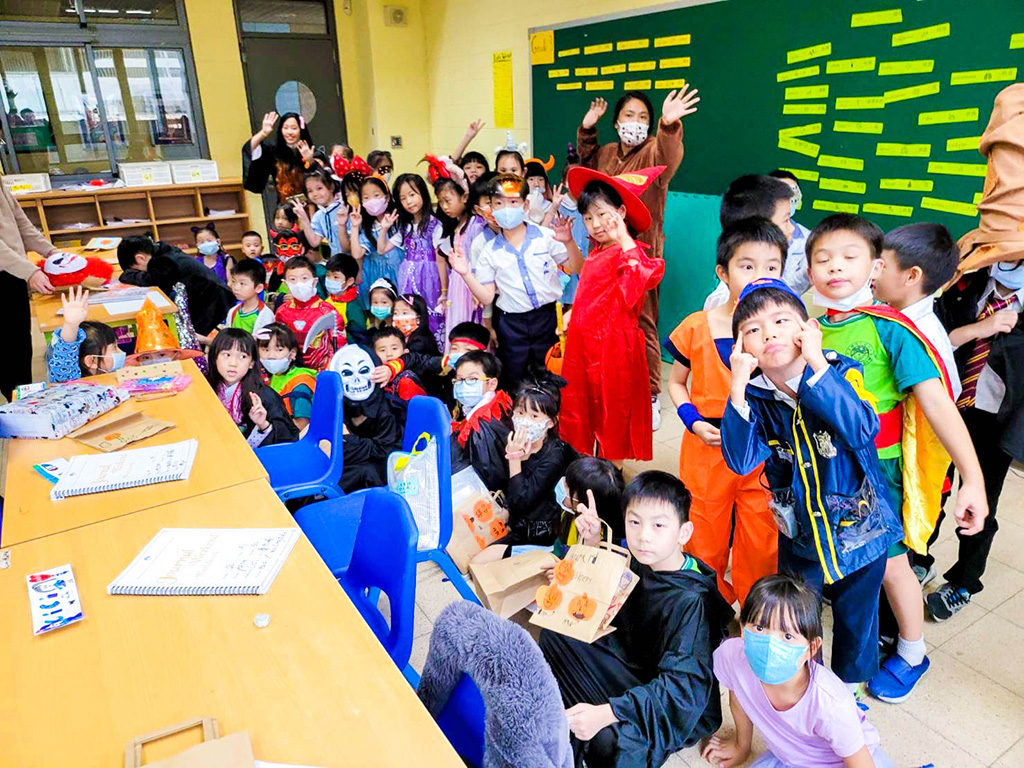 Meanwhile, elementary school students enjoyed coming dressed up to school, a change from their usual uniforms.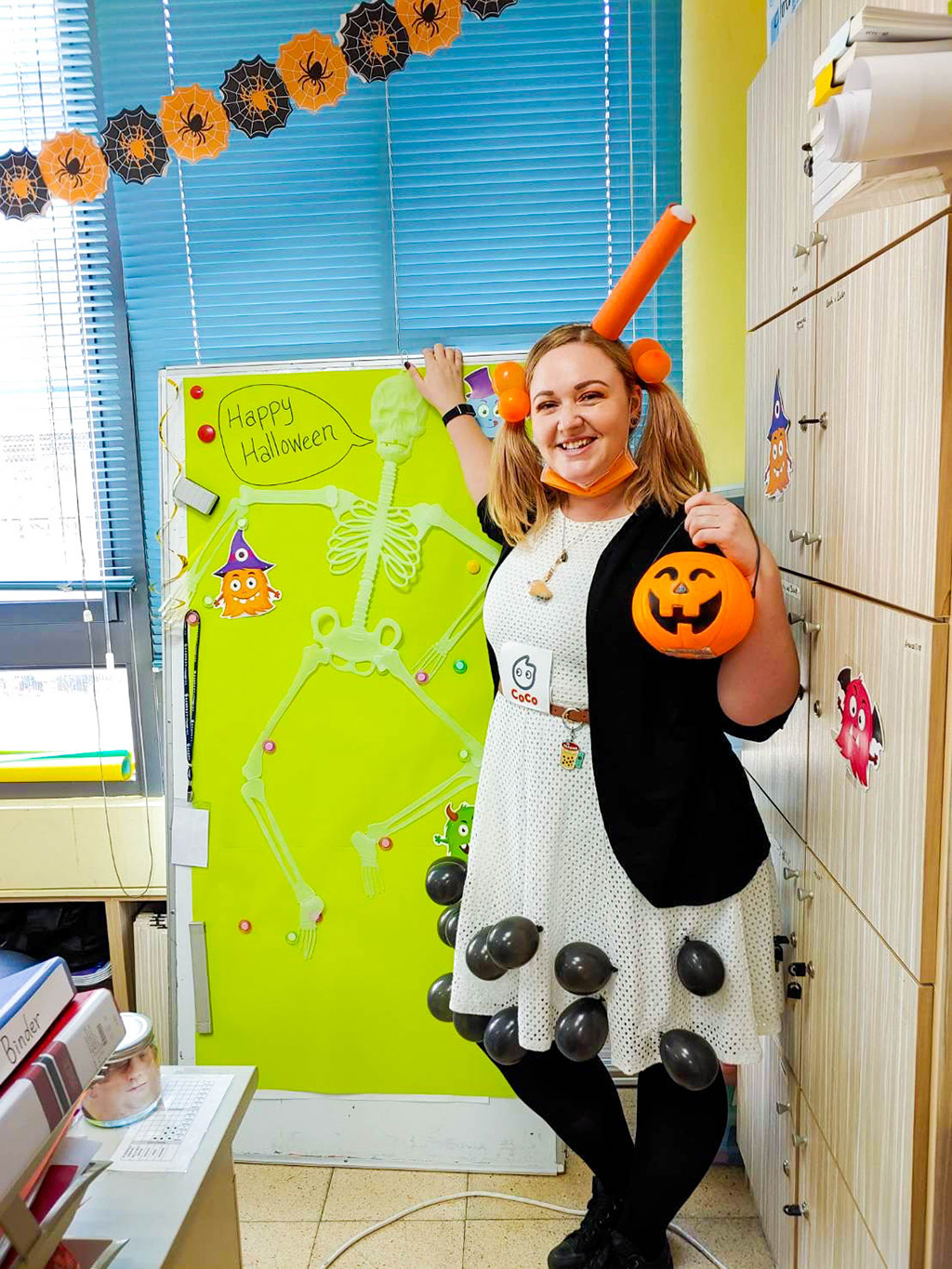 Some original costumes by our teachers included Teacher Director Jen dressing up as a bubble tea.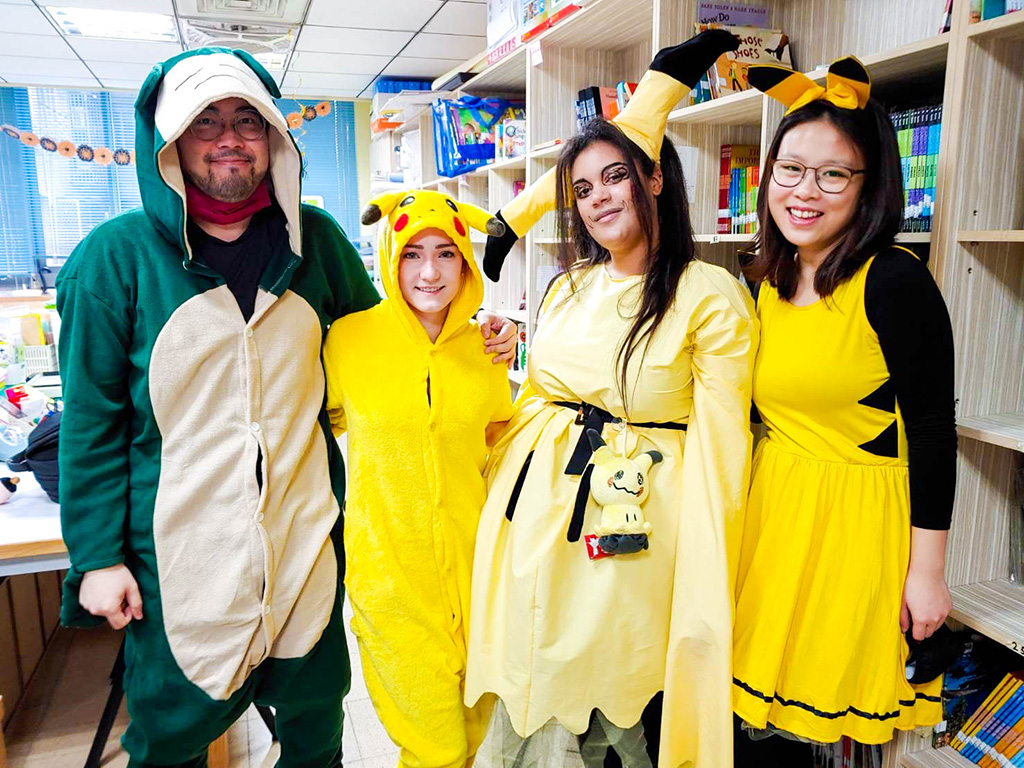 The grade 3/4 team went with a Pokemon theme. Cute AND comfy.
Holidays and festivals may not be celebrated here the same way we might celebrate them in our home countries, but we have fun and make the most of sharing these different cultural aspects with our students.