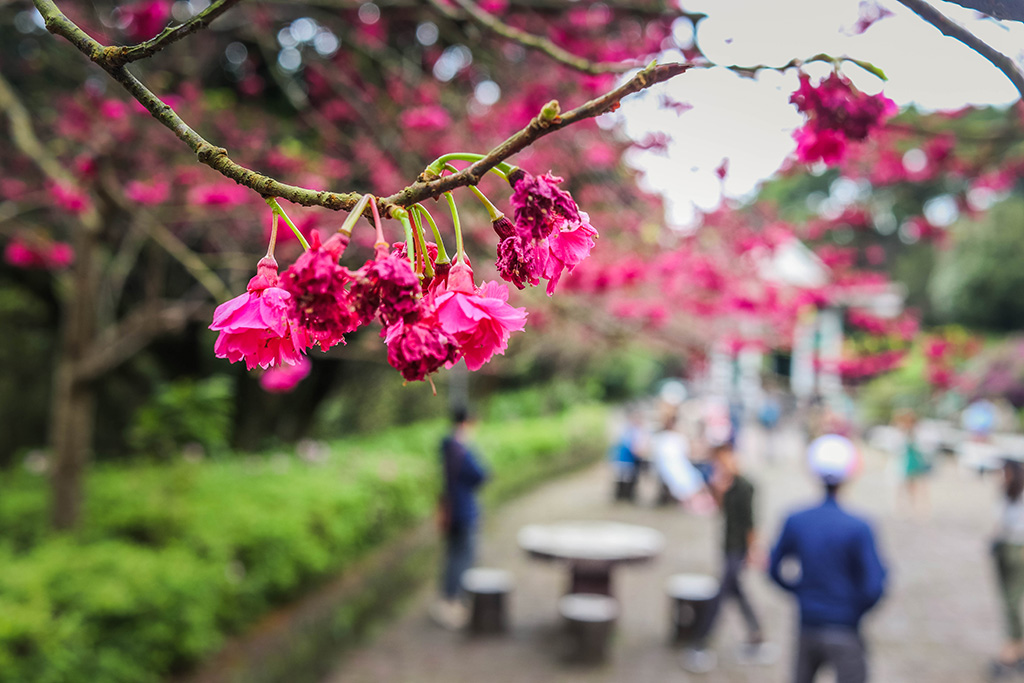 In many parts of East Asia, the emergence of soft pink and white blossoms signals the arrival of spring and the promise of warmer weather. When compared with other countries in Asia, like Japan and Korea, Taiwan's cherry blossom season arrives earlier and is longer. It's a season that attracts many people, young and old, to the mountains of Taiwan to take in the sight of this annual natural phenomenon.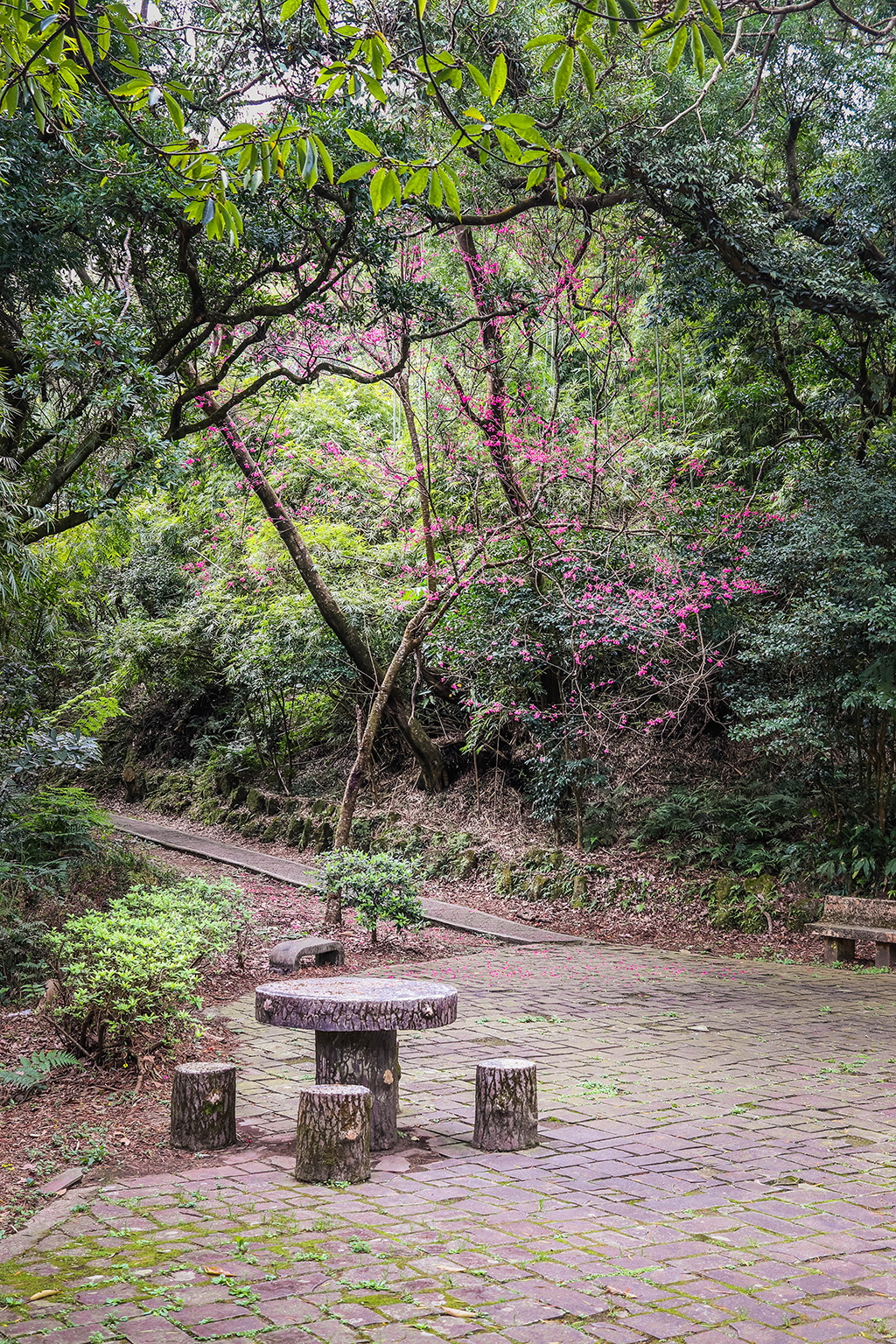 One of the best things about living and teaching abroad is the exposure to new experiences that may be unique to what you might experience back home. Having grown up on the prairies of Canada, for me, spring was always the absolute worst season. While the other three seasons each have their unique beauty, spring is the ugly season when the snow turns to muddy slush and the trees remain bare and the grass yellow, waiting for summer to show their true colours.
Since living in Asia, I've discovered how this transitional season can be beautiful, and how, just maybe, it might even be the best season. Most years here, I've enjoyed the cherry blossom season at a distance, reluctant to battle the crowds of the most picturesque places.
However, this year I decided to make a day out of it and take some time to enjoy the special season (after all, it only comes once a year!) and to hopefully capture some good photos. With my camera and a willing friend ready to go, I headed to Yangmingshan, one of the best viewing places easily accessible from Taipei. The bus from Taipei Main Station was direct and convenient, with the ride being just short of an hour.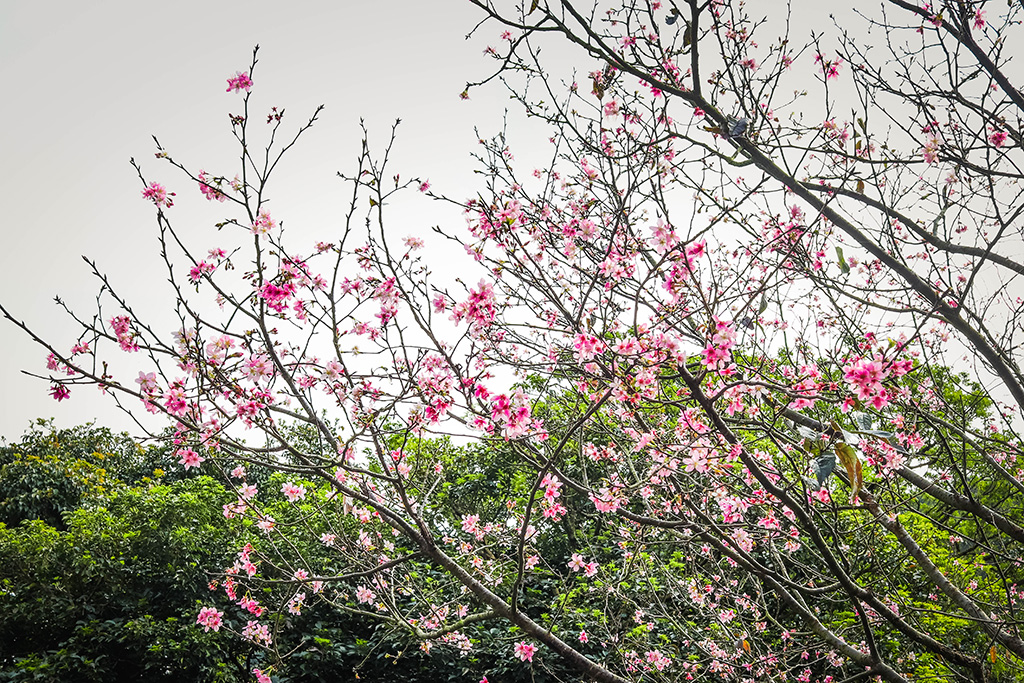 Upon arrival at Yangmingshan bus terminal, I immediately realized that I had not thoroughly thought through my plan. I had expected to get off the bus and immediately be overwhelmed by blossoms. Instead, the surroundings of the bus terminal revealed very little. However, I'd been to Yangmingshan plenty of times before during the fall and winter and knew my way around, so we started walking uphill away from the village and, sure enough, were soon able to see evidence of cherry blossoms.
We followed a little paved walking path up the mountain (nothing strenuous) and soon came across a little pavillion lined with brightly coloured blossoms, just below the parking lot of the Yangmingshan Visitor Centre, where many people were already composing photos and posing for photos. You couldn't miss it! The blossoms in that area were a bright, bold pink, in contrast to the snowy white and soft pink blossoms that can be seen in other areas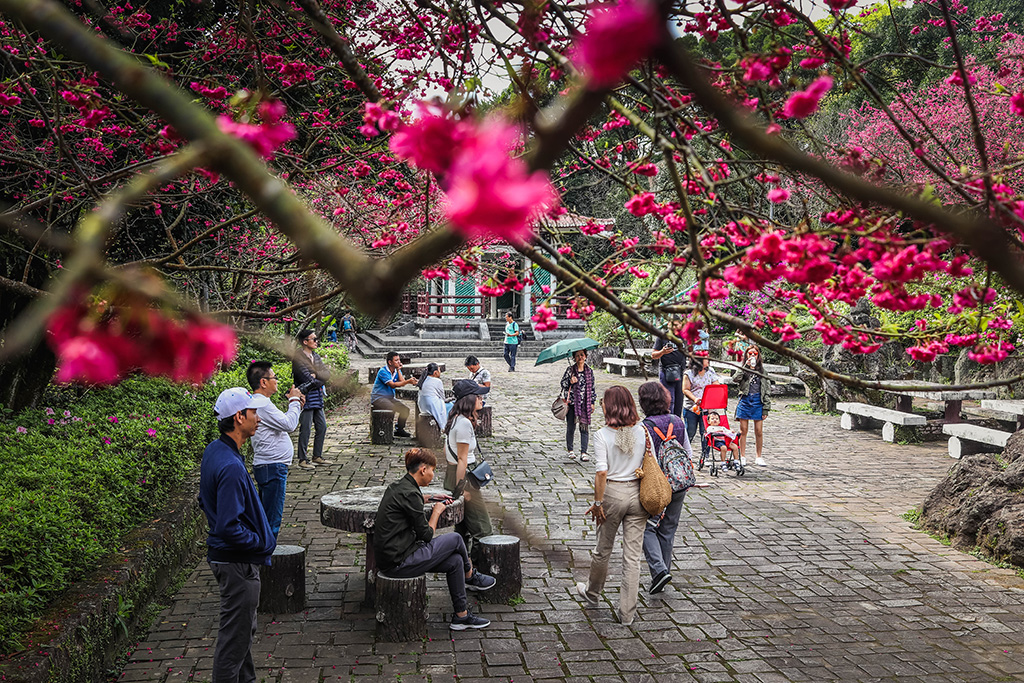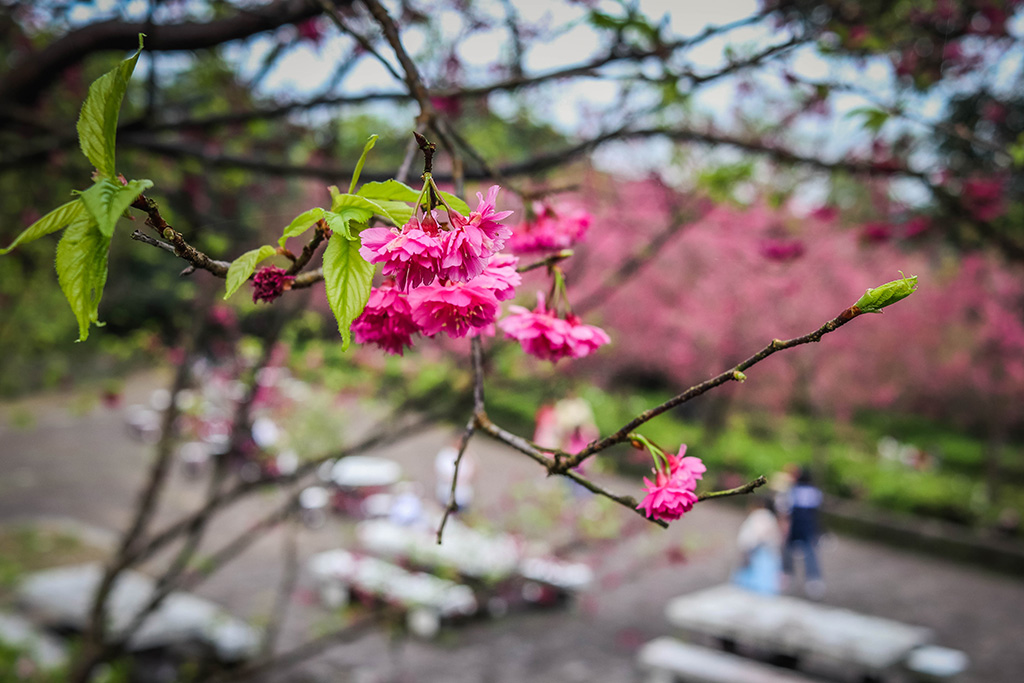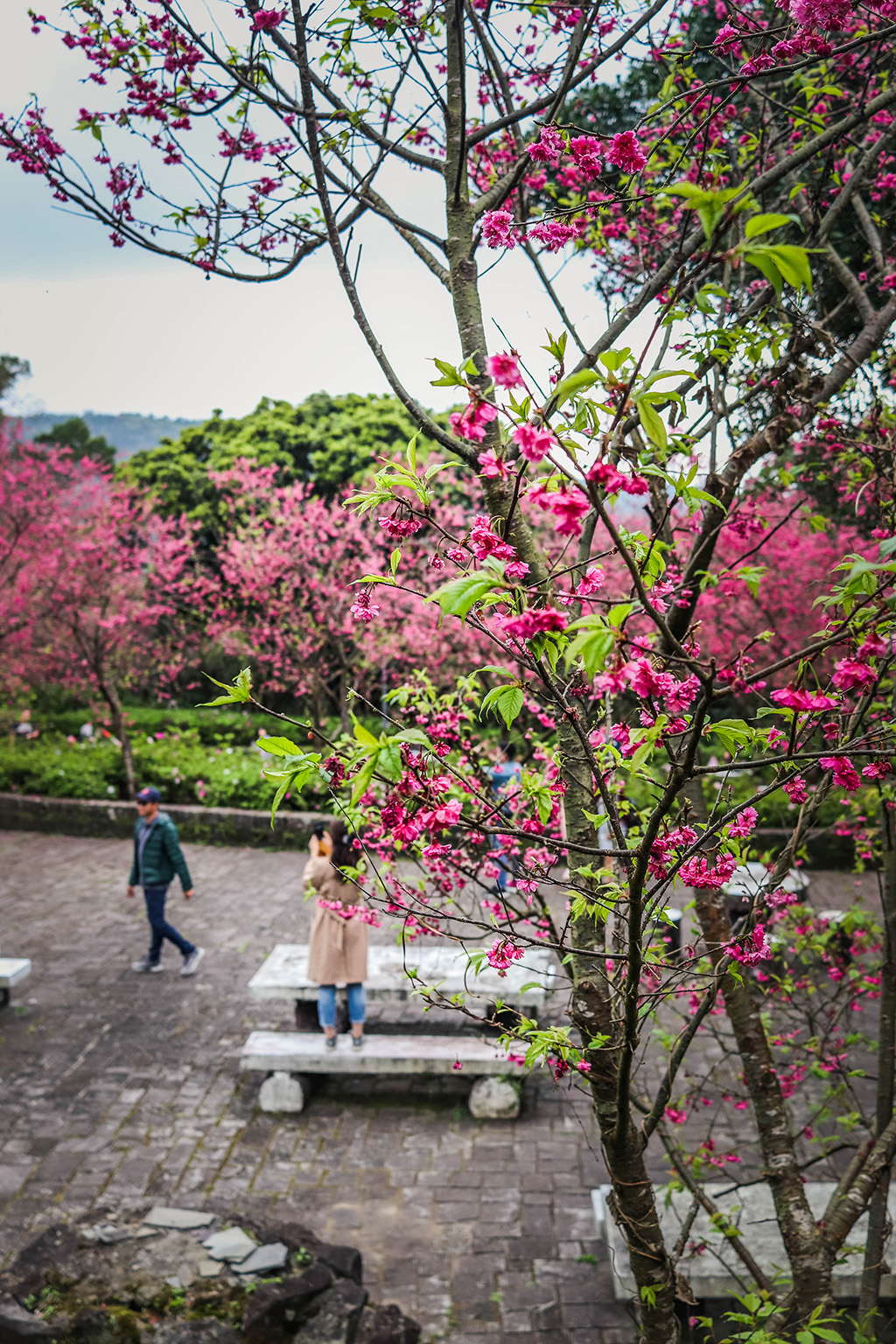 Fortunately for us, it wasn't very busy, being a weekday afternoon, and we were able to enjoy the lovely scene in peace, without the stress and noise of busy crowds. After a couple hours of strolling around, I was satisfied that I had captured enough decent photos and was ready to head back to Taipei to enjoy some food!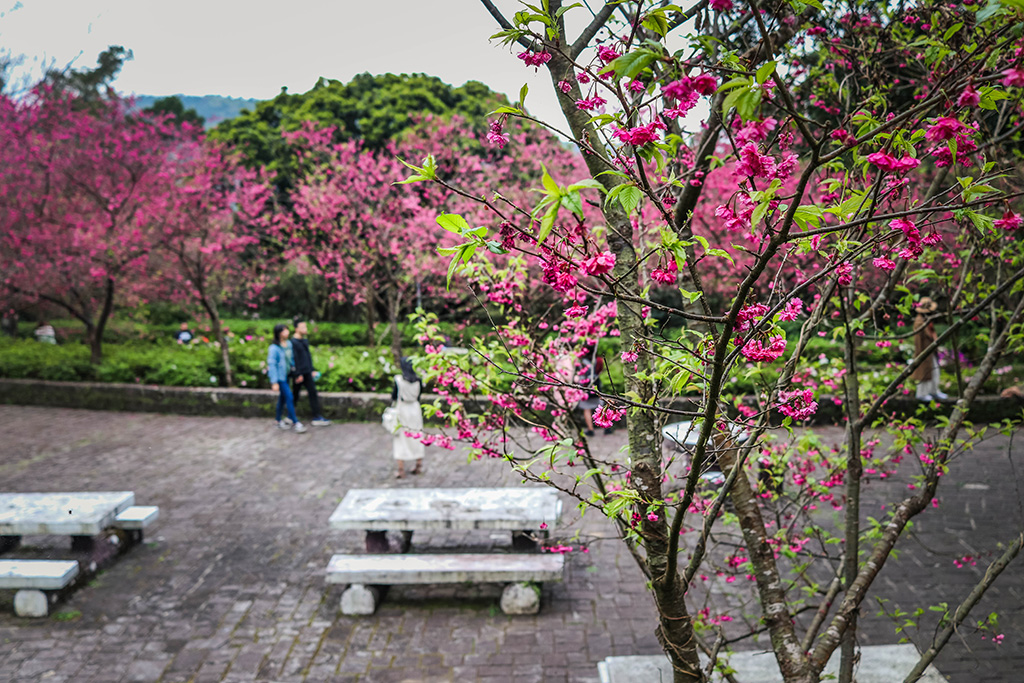 Tips:
Planning Ahead: Check the projected cherry blossom dates ahead of time. Be aware that different locations around Taiwan will have different peak days, so make sure you check the best days for the place you plan to visit!
When to Go: It's inevitable that there will be a lot of people, as they will flock to the best viewing locations on the weekends, bringing their children, pets, and selfie-sticks with them. If you can't go on a weekday (teacher life, I know), go as early as possible on a Saturday or Sunday morning if you want to avoid the crowds and have the best photo taking opportunities.
Getting There: You can take the bus directly to Yangmingshan from Taipei Main Station (260 Shuttle) or Shilin Station (111) and ride to the last stop.
About the Contributor: Lian is a teacher from Calgary, Canada. She travelled extensively around Europe and Asia before falling in love with Taiwan and making it a permanent home. She currently works as FIEC's Social Media Coordinator.