Transportation
Getting around Taiwan is easy since Taiwan is a small island and has a well-developed infrastructure and public transport system making travel in and outside of cities simple and convenient. Here are some options for getting around:

Taxis are inexpensive as well. You can flag a cab anywhere on the street,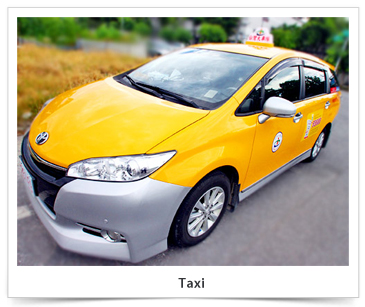 or request a taxi by phone, or through smart phone apps. Taxis in Taipei charge by distance with the flag drop of NT$70. In smaller towns around Taiwan, you will have to negotiate the fare with the taxi driver. Though the price may be higher, sometimes it's worth it for the comfort, convenience, and space to relax between destinations.
● English Taxi Service (Taipei & New Taipei City):
+886-2-2799-7997 (8:00~22:00)